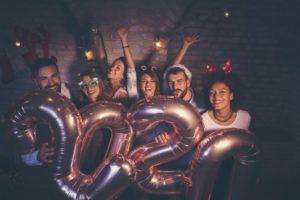 If you felt like your confidence suffered in 2019, you have a chance to boost it in 2020. Your cosmetic dentist in Midtown East offers several high-quality services that provide exquisite and lasting results. That way, you can smile and speak with complete confidence that nobody will be focusing on your dental imperfections. The beginning of the new decade calls for newfound self-esteem, all you have to do is invest in it! Read on for three ways you can transform your smile for a better year.
PROFESSIONAL TEETH WHITENING
As you age, you may notice your teeth becoming more stained and discolored. This can be the result of bad oral habits like smoking, foods and drinks that are rich in tannins, or poor dental hygiene. Instead of purchasing over-the-counter whitening kits that make big promises that they don't deliver on, invest in a safe and more reliable treatment administered by your professional dentist in Midtown East.
If you're looking for fast and beautiful results, in-office teeth whitening can brighten your smile in as little as an hour. Using high-quality and concentrated ingredients, your cosmetic dentist can break apart stains and splotches of discoloration on the surface of your teeth to reveal a more beautiful smile underneath.
For a more convenient treatment option, you can choose a take-home professional teeth whitening kit that contains stronger ingredients than any store-bought product. It's customized to help you achieve even results that you desire. All you have to do is wear the application trays lined with bleaching gel for a designated amount of time each day, and within two weeks, you can expect a noticeably brighter smile.
PORCELAIN VENEERS
When you look in the mirror, does your smile suffer from a variety of cosmetic flaws, such as dental damage, discoloration, and gaps between teeth? Fortunately, your cosmetic dentist offers a single treatment that can solve all of those problems, called porcelain veneers. These are customized porcelain shells that are structured to fit over the visible surface of your teeth to conceal a variety of imperfections. They also offer several benefits, including being stain-resistant, allowing you to get the most out of your new smile in 2020.
TOOTH-COLORED FILLINGS
Some patients think of tooth-colored fillings and immediately imagine a noticeable blob of metal that sticks out when you smile. Your cosmetic dentist in Midtown East offers tooth-colored fillings that are customized to match the shade of your natural enamel. This allows them to be virtually unnoticeable while preserving your oral health. The composite resin material used for this treatment is also biocompatible, providing your tooth with stronger and more reliable protection.
The new year is about taking care of yourself and boosting your happiness. With an experienced professional by your side, you can achieve the smile transformation of a lifetime. If you would like to boost your confidence and smile more in 2020, schedule a consultation with your cosmetic dentist.
About the Author
Dr. Theodore Aaronson is a highly recommended cosmetic and general dentist in New York with over 45 years of experience under his belt. He has received countless honors and awards, including being featured on Good Morning New York, Woman's Day, Black Elegance, and Bridal Guide Magazine. He is an active member of several professional organizations, such as the American Academy of Cosmetic Dentistry. To schedule a consultation for a cosmetic treatment, visit Dr. Aaronson & Associates' website or call 917-722-6573.