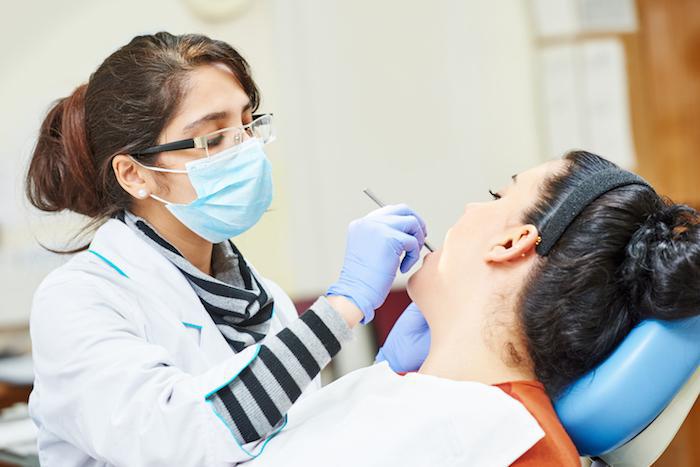 Life's not fair. Despite your best efforts, things still go awry. Take your teeth, for example. You do all you can to ensure they stay healthy and white, but they still look yellow and dingy when you smile. In most cases, the culprit is in your daily meals.
Take heart. There's something simple you — and we — can do about it.
Our expert team of general and cosmetic dentists at Dr. Aaronson & Associates in Midtown East, New York, New York, can bring back the shine to your pearly whites with one quick session with our advanced Zoom Teeth whitening system by Philips. Our professional-grade formula, coupled with our experience and skill, can have your teeth gleaming in no time. 
But there's a lot you can do on your own to keep them bright and white. Here, we discuss the top teeth-staining foods and beverages so you can avoid or limit them and stop the staining before it begins.
Coffee and tea
Teeth-staining starts in the morning with your beloved cuppa joe or a steaming mug of tea. Although the ritual comforts you and the caffeine gives you energy, the tannins in the brew contain chemical compounds that stain your teeth.
Cutting back on these beverages can stop the stains, but if you can't go without the jolt of caffeine, try adding a splash of 2% milk to your cup. Studies show that the protein casein found in milk can prevent stains.
Berries and beets
Dark blue, purple, and red berries can affect your teeth. Their dark pigments seep into the pores in your enamel and tinge your teeth with color. The worst of the bunch include blueberries, blackberries, raspberries, pomegranates, beets, cranberries, and grapes.
Tomato sauce
If you've ever slurped spaghetti noodles that whipped through your lips and splashed tomato sauce on your white shirt, you've had a glimpse of what the stuff can do to your teeth. Not only is tomato sauce highly pigmented like berries, but it's also highly acidic. Acid breaks down the hard enamel on your teeth, allowing the red sauce to settle on the surface.
Soda and sports drinks
Soda — especially dark-colored colas — are a triple threat to your teeth. They contain acid that erodes your enamel, sugar that feeds bacteria, and pigment that discolors your teeth. 
Energy and sports drinks are no better. Even though they're marketed toward athletes, they are far from healthy for your body or teeth. The acid wears down the protective enamel, allowing the yellow-brown dentin beneath to show through.
Red wine
A lovely merlot or full-bodied cab goes great with dinner, but the rich color penetrates your enamel and leaves your teeth looking less than brilliant. 
Condiments
Balsamic vinegar glaze drizzled over your Caprese salad adds just the right touch, and soy sauce is a must on your egg foo young. Your taste buds will thank you for adding these umami bombs to your meal, but your teeth won't. Like cola, berries, and tomato sauce, these condiments are acidic and intensely colored.
Tobacco
Although tobacco isn't a food or beverage, we include it here because it's a consumable product that yellows your teeth. The nicotine in tobacco is colorless, but when it mixes with oxygen and lands on the surface of your teeth, it turns yellow. Tobacco also contains tar, which is dark brown and sticks to teeth.
How to unstain teeth
A good rule of thumb is: Anything that can stain your shirt can stain your teeth. But that doesn't mean you must give up all your favorite foods and beverages. 
Rinsing your mouth vigorously with water after eating acidic and darkly colored ingredients can reduce the effect on your teeth. 
Better yet, brush your teeth after stain-inducing meals to whisk away acid and pigmented particles. 
If you must drink teeth-staining beverages, use a straw so that the liquid bypasses your teeth and goes straight down the hatch.
Regular dental cleaning appointments can help reduce surface stains and keep your teeth clean and polished, but if you have overall dinginess due to a lifetime of staining, consider our Zoom professional-strength teeth whitening system.
We offer a speedy in-office version that leaves your teeth several shades whiter after just one session and an at-home version that works more gradually. Both are significantly more effective and safer than off-the-shelf products you can buy at the local drugstore. 
To find out if Zoom teeth whitening is right for you, call our friendly staff today for an appointment or use our online booking tool. You can have brighter, whiter teeth sooner than you think.