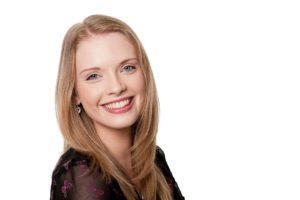 Do you suffer from a misaligned bite? If so, it could be due to early stressors in life. According to new research by the University of Washington Health Sciences/UW Medicine, stressors in life within the first 1,000 days after conception can influence an asymmetric lower face, leading to a misaligned bite. The primary factor that appears to affect this involves low birth weights, which can indicate poor nutrition of the mother during the pregnancy. No matter the cause of the issue, your dentist offers the solutions you need for a straight smile.
POOR BITE FROM EARLY STRESSORS
Researchers from the University of Washington recently found that an asymmetric lower face is a marker that is connected to early stressors in life shortly after birth. While the asymmetric of the teeth and skull have been used for years to indicate environmental stressors, it has only recently been found to also be due to early life stressors. This involves a crooked or misaligned bite where the teeth biting forward or backward on one side of the face while remaining normal on the other side.
According to their findings, it appears that backward-biting asymmetries is the most common lower-face asymmetry issue in the United States. However, it was discovered that is can fluctuate randomly between either side of the face, which appears to be evident with there are early life stressors present.
The discovery was based off data gathered from 1966 to 1970, which involved more than 6,600 12 to 17-year-olds. After analyzing the information, researchers found that one in four of those studied had lower-face asymmetries. It is believed that this generation has such a high incidence due to epidemic of diabetes and obesity into adulthood.
The current population could not be used in the study because after the 1970s there was less of a focus on diagnosing facial asymmetry so there was not enough information available. However, with the information that was discovered, there is now evidence that supports the impact that early life stressors can have on a patient's dental health.
DENTIST NEAR ME FOR A STRAIGHT SMILE
If you are living with a misaligned bite, your cosmetic dentist can help you straighten your smile. No matter the cause, your dentist has the solutions you need with orthodontic interventions. After a comprehensive examination, they will determine the best course of action to properly align your bite.
About Dr. Aaronson & Associates
Dr. Aaronson & Associates has been a trusted dental team in the community for more than 40 years. With a commitment to building long-term relationships with each patient, they provide superior dental services at their modern office. Due to their qualifications and experience, they offer an array of services to help patients achieve and maintain optimal oral health. In addition to the health of the teeth and gums, they also provide cosmetic services to help you feel confident. If you suffer from a misaligned bite, contact Dr. Aaronson & Associates today to schedule a consultation for a straight smile.