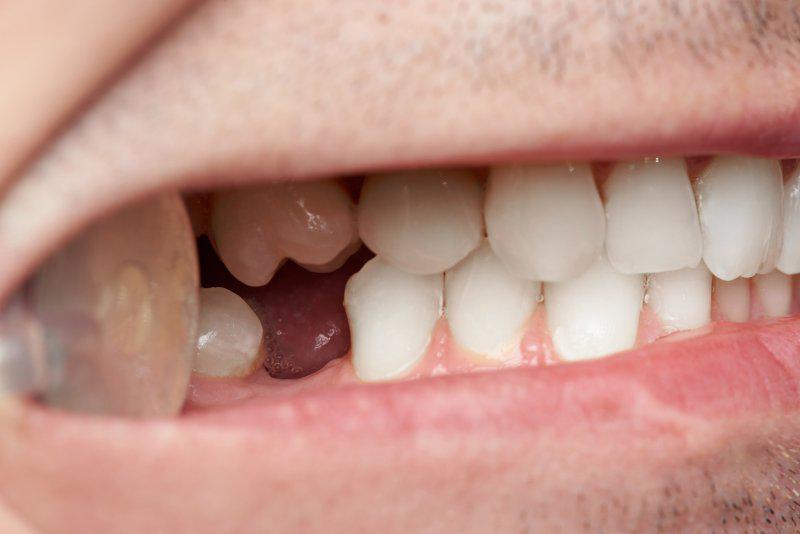 You've done it 1,000 times before. But this time, you bite down on your fork the wrong way and immediately feel severe pain your mouth. After rushing to the sink to rinse with water, you notice something missing: your tooth!
A surge of panic floods your mind. As you grab your phone and car keys, you realize that you aren't even sure where you should go for help. The ER? A dentist? Your dentist in Midtown East explains what you should do if you need immediate care for your teeth.
4 REASONS TO CALL YOUR DENTIST FIRST
When the pain from a dental emergency hits, it can be difficult to think about anything but finding immediate relief. Although your first reaction may be to head to the ER, here are four reasons to call your dentist first:
Only dentists can perform dentistry.
Dentists have extensive experience in treating dental emergencies.
Many dentists offer same-day appointments or emergency office hours.
They can treat the root of the issue, not just the pain surrounding it.
WHY YOU SHOULDN'T VISIT THE ER FOR A DENTAL ISSUE
According to the American Dental Association, each year more than 2 million visits to the ER are for dental pain. Considering most people's association between extreme pain and the emergency room, it makes sense that they would seek treatment there. However, most hospitals do not have dentists on staff. Therefore, dental emergencies are treated with painkillers and antibiotics before being referred back to a dentist. While this can do wonders for relieving pain and fighting infection, it can also result in a lofty bill in addition to the dental exam.
WHEN SHOULD I GO TO THE ER?
Although it is preferable for both your mouth and your wallet to seek treatment from your dentist first, there are certain situations where you should go to the ER immediately. Here are a few:
If your tooth pain is in conjunction with other injuries, like a concussion or broken jaw.
If you are experiencing abnormal swelling on your face.
If you have deep cuts in or around your mouth.
If there are no emergency dentists available near you.
When you are in the middle of handling a painful dental emergency, finding fast, effective relief is of the utmost importance. To treat the root of the problem and avoid a hefty bill, make your dentist the first call!
ABOUT DR. AARONSON AND ASSOCIATES
For over 45 years, Dr. Aaronson and Associates has provided superior dentistry and tailored service to the people of Manhattan. With three expert dentists and an incredible support team, they continue to offer the exemplary level of care they are known for in both routine and emergency visits. If you or a loved one needs a same-day emergency appointment, don't hesitate to visit their website or give them a call at 917-722-6573.