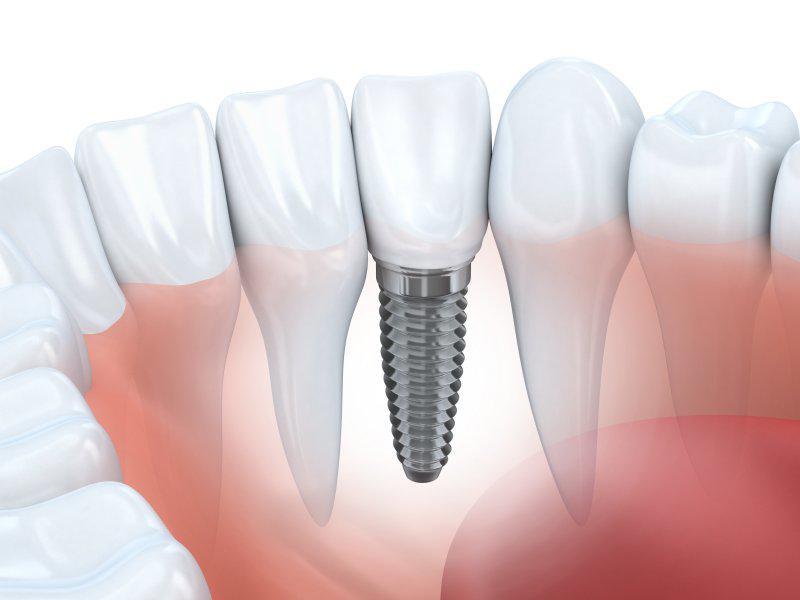 When you have a brand-new dental implant (or series of dental implants), you'll likely want to start eating the foods you've been waiting to eat right away. However, preventing dental implant infections in Midtown East should be the first step you take once the final phases of your treatment have been completed. After all, you want your investment to last for a very long time. With this in mind, here are four tips to ensure your dental implants do not become infected, especially during the first few months after treatment when at-home care is crucial.
RINSE YOUR MOUTH REGULARLY
Once your dental implants are placed, you'll need to make sure that the tissue surrounding the implant continues to heal. One of the best ways to do this is with an oral rinse or even just salt water if you're in a pinch. Rinsing your mouth often will ensure that bacteria does not form around the implant, decreasing the risk for an infection. The dentist may even recommend a specific product to you that has worked well with other dental implant patients. If you choose a dedicated product, follow the instructions on the label closely.
PERFECT YOUR ORAL HYGIENE
Oral hygiene is important whether you have dental implants or not, but it's especially important when you do because it keeps plaque-producing bacteria at bay. Daily oral hygiene should consist of brushing twice a day for at least two minutes at a time, making sure to use fluoridated toothpaste. Make sure to focus on the gum tissue around the implant in particular. Floss all your teeth daily and confirm no plaque or food debris collects around the tooth or on the gums surrounding the implant.
AVOID FOOD AND BEVERAGES HIGH IN SUGAR
While you'll be able to eat many more types of food without worry after the implants have had a chance to heal, you should avoid eating food or drinking beverages that contain a high amount of sugar at this time. The last thing you want to do is expose your implant to large amounts of bacteria, making the healing process more difficult.
DON'T SKIP FOLLOW-UPS WITH THE DENTIST
Dental implants are still actively healing once they are placed, which means you'll need to visit the dentist who placed them on a regular basis. They will be able to confirm that the implant site is healing properly and staying infection-free. It can vary depending on your dentist, but you'll likely need to see them once every month or so during the early healing phases.
Dental implants in Midtown East can last a lifetime when properly taken care of, but you'll need to practice the right steps along the way!
ABOUT DR. AARONSON AND ASSOCIATES
The dentists at Dr. Aaronson and Associates are not only trained to place dental implants in-house, but make sure that they stay healthy long after you have them placed. The result is a beautiful replacement tooth that serves you for many decades following your treatment. To learn more about dental implants or schedule an appointment, you can contact them through their website.