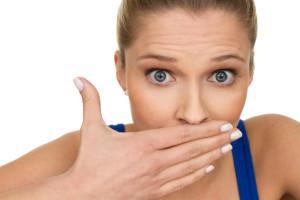 When you live with crooked teeth, hiding your smile may feel natural to you. You probably can't remember the last time you smiled for a photo. Wouldn't it feel great to smile with confidence? Perhaps you've thought about straightening your teeth but the idea of wearing metal braces is not appealing? Did you know there are other options for correcting your smile? Invisalign in Midtown East is one of these options, but you might be surprised to learn you also have other choices.
WHAT IS INVISALIGN?
Instead of using traditional braces to straighten your teeth, Invisalign uses clear plastic aligners. These trays are removable and designed to fit snug so they don't interfere with your normal activities. They need to be worn for at least 22 hours per day, changed every two weeks, and most typical Invisalign cases take 12-18 months to complete.
Because your aligners are easy to take out for eating and brushing, you won't have any restrictions on your diet or changes to your homecare routine as you would with traditional braces. You'll also be able to change your trays at home, which means fewer visits to your dentist throughout treatment.
PORCELAIN VENEERS
Did you know that porcelain veneers in Midtown East are capable of correcting crooked teeth in some cases? It's true! This is because they're designed to cover your natural structure so they can alter the size, shape, shade, and alignment of your tooth. Veneers are also ideal for covering other imperfections such as chipping, wear, discoloration, and gaps between teeth.
Veneers are bonded directly to your tooth so they also add strength and longevity to your smile. Because they can be customized to design the smile you've always wanted, you can walk away with your new look after only two appointments.
COSMETIC BONDING
Cosmetic or dental bonding is also capable of correcting slight misalignment issues. Bonding is non-invasive as it utilizes the same material used for dental fillings to repair small issues without the loss of any natural tooth structure. Slight misalignment or spacing issues can be corrected with dental bonding. It can also be used to change the shape or size of your teeth. This quick and cost effective procedure can typically be completed during one appointment.
CONTACT DR. AARONSON & ASSOCIATES TO LEARN MORE ABOUT YOUR OPTIONS
There's really no need to live with crooked teeth any longer when there are so many great options available to correct your smile! The first place to start is to schedule a consultation with one of our doctors so you can learn more about the possibilities for your smile. Give us a call today to schedule your appointment!