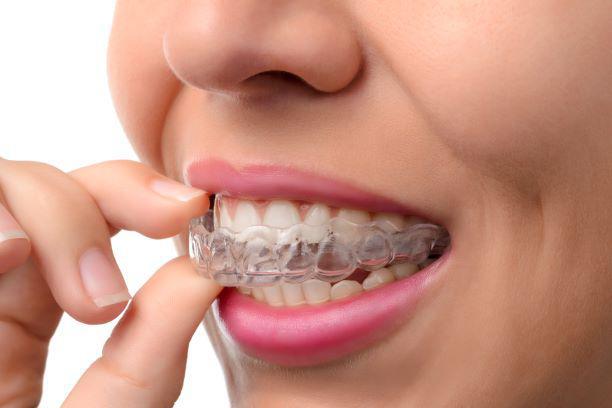 Invisalign in Midtown East might be the solution you're looking for, especially if you're an older teen or adult dealing with mild to moderate dental misalignment. The Invisalign treatment experience typically takes about 12 months, although some patients will see significant benefits in about half that time. But is Invisalign the right option for you? Let's take a closer look at how this gentle, effective form of oral therapy works.
A CONVENIENT, FLEXIBLE APPROACH TO DENTAL ALIGNMENT
Metal braces have long been the traditional approach to correcting misaligned teeth. But, while effective, they also have disadvantages. For example, only a dentist can remove braces once they're in place. This can make it difficult for the wearer to perform everyday tasks such as eating, brushing and flossing, and sometimes even speaking.
In addition, some people object to the metallic look of traditional braces. Not only can this cause social anxiety, it can make fulfilling one's professional or business responsibilities challenging.
Because of these limitations, some patients choose to endure the problems associated with misaligned teeth rather than seeking help. Unfortunately, this can make the condition grow worse over time.
Invisalign aligners were created to address these problems. Patients wear a series of transparent aligners, commonly called trays. Each tray is worn for about two weeks before switching to the next one in the set.
One of the advantages of Invisalign is that the patient can remove the product for up to two hours per day. This takes the hassle out of daily activities. Because Invisalign aligners are low-profile, patients typically do not experience the emotional unease or social problems associated with traditional metal braces.
EASY TO WEAR, EASY TO CARE FOR
Invisalign aligners are designed to make life easy for the wearer. Caring for them could not be simpler. You should clean the product at least once a day using a gentle liquid hand soap and a soft bristle toothbrush. Never use toothpaste for this purpose. It contains mild abrasives that can scratch the aligners.
Invisalign aligners are sensitive to external heat sources. It's important to never place them near space heaters, heating vents in the winter, or in the path of direct sunlight. Keep them away from pets and children and rinse them in plain tap water before reinserting them in your mouth.
Invisalign aligners come with a compact carrying case made from lightweight plastic. It's important to store the aligners in the case whenever they're not in use. This includes during meals and while brushing and flossing. Some people have lost their aligners by wrapping them in a handkerchief or paper towel while they were eating. Needless to say, this can hinder your course of therapy.
THE BOTTOM LINE ON INVISALIGN
Invisalign aligners are a popular alternative to traditional braces. They can help many patients to overcome dental misalignment problems and live a better life. Talk to your cosmetic dentist in Midtown East about Invisalign and other treatment options. That's the smart way to keep your smile looking its best, not only now but for years to come.
ABOUT THE AUTHOR
Brooklyn native Dr. Theodore Aaronson has been practicing dentistry in New York for 45 years. He's a member of the American Dental Association and the American Academy of Cosmetic Dentistry. You can reach his office online or by calling (917) 722-6573.