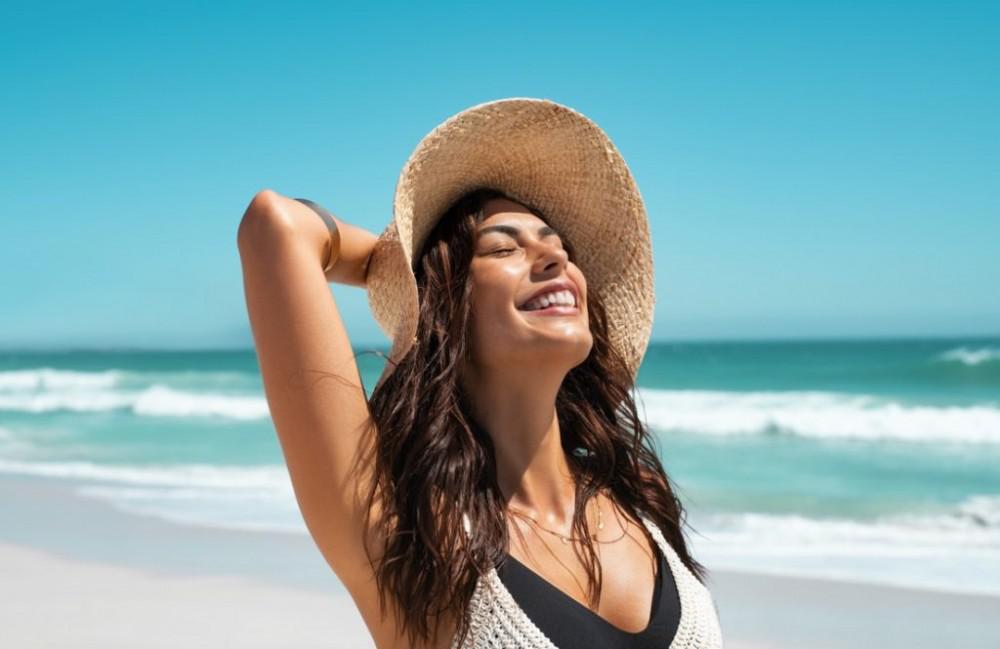 It's important to get a healthy amount of sunshine, while wearing sunscreen, in order to soak in vitamin D. An estimate of one billion people across the world have a vitamin D deficiency, which can cause bone deformities like rickets in children, and bone pain caused by osteomalacia in adults. What many people don't know is how important vitamin D is for your teeth. Your dentist in Midtown East shares the importance of sunshine on a healthy smile.
HOW DOES SUN EXPOSURE AFFECT MY TEETH?
Through the sun, your body gains vitamin D, which is extremely important for your oral health. It is what allows your body to absorb calcium. This is a mineral that is well-known for keeping teeth healthy. Your jawbone and teeth are largely made up of it. In fact, if you didn't have any vitamin D, your entire mouth would suffer from calcium deficiency. This would lead to a number of problems including:
Underdeveloped teeth
Gum disease
Tooth decay
Low levels of vitamin D have also been linked to other serious health consequences including:
Osteoporosis
Cancer
Depression
Muscle weakness
HOW MUCH TIME SHOULD I SPEND IN THE SUN?
Regular sun exposure is the best way to absorb vitamin D. Midday, especially during the summer, is the best time to get sunlight because the UVB rays are the most intense. This means that it will take less time for you to have a sufficient amount of vitamin D.
The exact amount of time you should spend out in the sun is dependent on your skin tone. People who have more melanin, typically those with darker skin tones, may require more time outside than people with lighter skin tones. This is because the melanin the skin protects against UVB damage.
For Caucasian adults, it's recommended to get between 10-30 minutes of sunlight midday, several times a week. Studies estimate that people with darker skin require anywhere from 30 minutes to several hours more.
OTHER THAN SUN EXPOSURE, HOW CAN I GET VITAMIN D?
Spending time in the sun is the best way to get vitamin D. Many types of food are good sources. Here are some of them:
Fatty fish and seafood
Mushrooms
Egg yolks
Fortified foods like cow's milk, orange juice, and cereal
Supplements
Vitamin D is extremely important for your health, especially your smile. Unfortunately, many people in the world are lacking this essential nutrient. Be sure to include some of these foods in your diet and get some sunshine. Your mouth will thank you.
ABOUT THE AUTHOR
Dr. Theodore Aaronson has been a cosmetic and general dentist in New York for over 45 years. He served in the U.S. Army Dental Corps for two years as a dentist with the rank of captain before opening his private practice in Manhattan in 1974. He has become a well-respected expert in the field and even appeared as a guest on Fox News Channel's Weekend Healthwatch, Good Morning New York, Good Day New York, and the New Jersey News Channel. For more information or to schedule an appointment, visit his website or call (917) 722-6573.