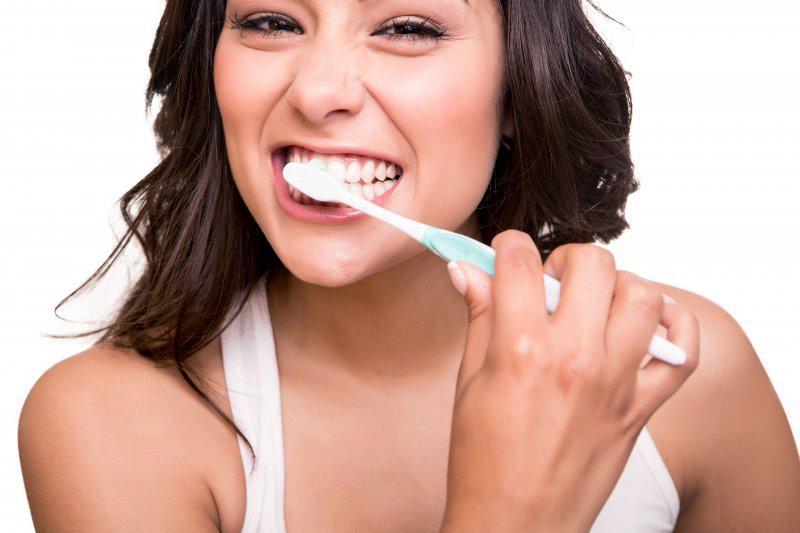 Likely, you've heard that washing your hands thoroughly and frequently is one of the ways to prevent the spread of COVID-19. With the mouth being one of the major entry points for the virus, proper oral hygiene is even more significant than ever before. What are some dental care practices you can follow while sheltering-in-place to better protect yourself? Read on to learn what you can do, starting today!
APPLY A LITTLE MORE EFFORT
Just like anything else in life, when you apply just a little more effort to your dental hygiene, it can make a big difference. If you're spending more time at home, then you have an opportunity to step-up your dental care efforts.
Here are some simple improvements you can make:
Dedicate more time to brushing and flossing your teeth.
Take special care to make sure that you aren't overbrushing or being too vigorous, as it can cause enamel damage.
Be sure to use the proper technique when brushing, angling the toothbrush away from your gums to prevent any irritation.
Avoid aggressive flossing. Instead, carefully slide the material between your teeth, allowing for gentle back-and-forth motion to free any trapped debris.
INCREASE THE FREQUENCY OF YOUR ORAL HYGIENE
Because most people work and lead busy lives, the American Dental Association (ADA) suggests cleaning your teeth a minimum of two times a day. If you don't have to dash out your house to get to work, though, this is an excellent opportunity to brush and floss more often. You'll get much better results by cleaning your teeth after every meal. This will make it much harder for plaque to develop, which means better oral health.
TRY OUT TONGUE SCRAPING
Brushing and flossing aren't the only ways for you to maintain excellent oral health. A tongue scraper is worth considering as well. The apparatus, which is designed to gently glide over your tongue, helps to free debris and bacteria that get trapped between the papillae (the tiny bumps). In addition to helping prevent the growth of plaque, tongue scraping plays a significant role in maintaining fresh breath.
PLANNING FOR THE FUTURE
Because of the threat of COVID-19, your local dentist has temporarily placed routine and elective dental care on hold, but that doesn't mean that you have to settle for a decline in your oral health. By taking heed to what you've learned here, you can keep plaque growth at bay and ensure that you're able to maintain healthy teeth and gums well into the future!
About the Author
Dr. Theodore Aaronson earned his dental degree from New York University's College of Dentistry. With nearly half a century of experience in the dental field, he possesses the knowledge and calm demeanor necessary to effectively treat any type of oral health issue. Due to the COVID-19 crisis, Dr. Aaronson is currently only providing emergency dental care, but as soon as it's safe, he will once again be available to meet all of your dental care needs at his private practice. He can be reached for more information through his website.