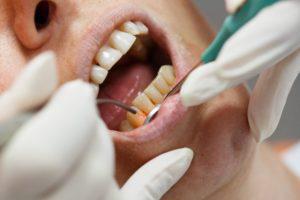 Dentistry is always evolving thanks to the latest technological advancements, like lasers. Although they might seem like something out of your favorite Sci-Fi movie, lasers now have a commonplace in many aspects of your dental care. The highly concentrated beam of light energy often eliminates the need for a scalpel and sutures, transforming many procedures needed to maintain a healthy smile. Biolase dentistry in Midtown East enhances the dental experience to ensure you receive the best care possible.
WHAT IS LASER DENTISTRY?
Nowadays, many dentists use lasers as part of their services. In addition to hard tissue lasers, your dentist can also use technology catering to soft tissues. The light beam targets a treatment area with pinpoint accuracy to leave healthy tissue untouched. This creates precise results to remove areas that are damaged. There isn't any need for a scalpel, which means less discomfort and pain. In fact, you may not even need an anesthetic.
A soft tissue laser also cauterizes an area, which lessens the risk of bleeding. This prevents needing sutures. The laser will also kill bacteria to minimize the risk of infection. Overall, this promotes a faster recovery with fewer risks of complications.
Although there are many lasers available, Biolase technology is dentist preferred. The innovative design gives the dentist greater control for more precise results. The FDA-approved laser is safe for both children and adults.
WHAT PROCEDURES USE LASER DENTISTRY?
Soft tissue lasers are commonly used for periodontal therapy in Midtown East. The laser resolves needing the traditional scaling and root planing treatment, creating a less invasive option. The laser targets the diseased tissue and kills the infection. This allows the gums to reattach to the teeth to seal out future bacteria.
Soft tissue lasers are diverse, allowing them to be used for several procedures, including:
Periodontal therapy
Gum recontouring
Expose impacted tooth
Biopsies
Frenectomies
WHAT ARE THE BENEFITS OF LASER DENTISTRY?
Laser dentistry offers exceptional benefits that aren't possible using traditional treatments, including:
Kills 99.9% of bacteria for a sterile environment.
Reduces risk of bleeding, infection, and inflammation.
Causes exposed blood vessels to clot to minimize bleeding.
Minimal damage to surrounding tissue.
Enhances the rate of healthy tissue regeneration.
May eliminate the need for sutures.
May not require anesthesia.
IS LASER DENTISTRY RIGHT FOR ME?
If you have periodontal disease or you need a soft tissue treatment, you might be a candidate for laser dentistry. Your dentist will evaluate your needs and discuss your preferences to create a personalized treatment plan.
They'll take the time to explain what you can expect, so you can feel confident in the decisions you're making for your smile.
About Dr. Aaronson & Associates
Dr. Aaronson & Associates combines the qualifications and experience of our dentists with the latest technological advancements to deliver superior dental care. Our office uses the Biolase laser for soft tissue treatments, like periodontal therapy. If you have any questions, or if you're ready to benefit from a higher standard of care, contact our office today to schedule your appointment.