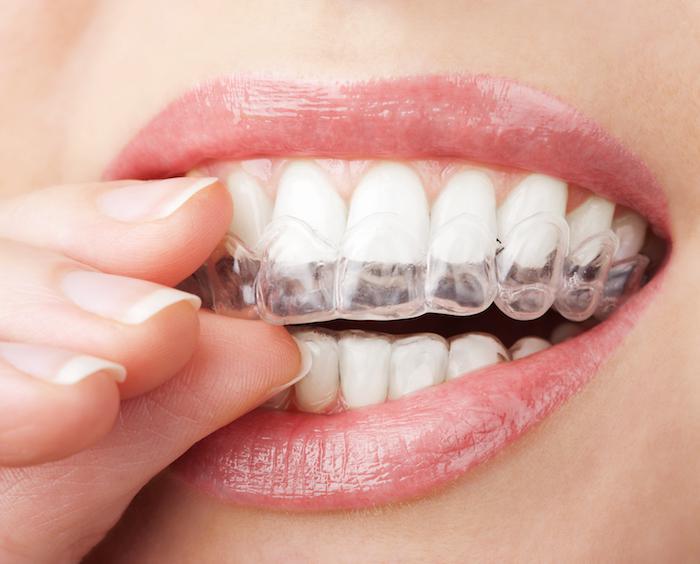 When you're not happy with your smile, it affects your social life and your mental health. If crooked teeth are what's standing between you and a positive outlook on life, you have multiple options to straighten them out. 
But if you're like most, you would probably rather avoid a mouthful of metal for the next year or two. After all, the reason you're seeking treatment is to feel better about yourself, and traditional braces may make things even more difficult in that department. 
At Dr. Aaronson & Associates in the Midtown East neighborhood of New York, New York, our team of experienced dental experts understands your dilemma, which is why we offer Invisalign® clear aligners to gradually shift your teeth into their proper positions.
Despite Invisalign's widespread popularity — more than 11 million people have chosen this type of orthodontic treatment — many patients still have questions about the efficacy of this modern approach. Here's a closer look at what Invisalign can correct, so you can get a better idea about whether it's right for you or your child.
Gaps
Gaps can occur between any of your teeth, but they are most noticeable when they appear between your two upper front teeth. Technically called diastema, gapped teeth aren't typically an oral health concern as long as you clean them and your gums well, but if you're bothered by the way they look, Invisalign can close the gap. 
Using proprietary material called SmartTrack®, Invisalign trays snap over your teeth and gradually move them closer to one another. 
Veneers, which are thin porcelain shells that adhere to the surface of your teeth, are also an excellent solution for diastema.
Crowded teeth
Everyone's jaw is slightly different in size, but we all get 32 adult teeth. If your jaw is too small to accommodate them all, they become overcrowded. As a result, you may notice some of your teeth twist sideways or push inward or outward to make room. 
It's hard to clean between overcrowded teeth, so it's crucial to correct the problem. Invisalign can gently force them into straight rows that fit well together.
Underbite and overbite
If your lower jaw juts out in front of your upper jaw, you have an underbite. The opposite alignment, where your upper teeth protrude beyond your lower teeth, is called an overbite. Both situations affect your appearance, ability to chew properly, speech patterns, and oral health, and you may experience jaw pain. 
Over time, Invisalign can coax your jaws into the correct position to create a more balanced profile and relieve your symptoms.
Crossbite
Your teeth are meant to fit snugly together to generate optimal chewing force. But if there's a misalignment that allows your upper teeth to sit behind, in front of, or inside your lower teeth, they're at risk for chips and fractures. Invisalign moves your teeth, so they work together harmoniously.
Jaw misalignments
Proper jaw alignment is essential for good oral health, and a misaligned jaw can cause tooth damage, headaches, and jaw pain. Although traumatic injury can throw your jaw alignment out of whack, we often determine that the culprit is misaligned teeth. Once Invisalign gets your teeth in the correct positions, your jaw follows suit and settles back into its natural spot.
More ways to improve your smile
If you want to complement your Invisalign treatment and amp up the volume of your smile, we offer Zoom! professional teeth whitening that can get rid of stubborn stains and yellowing that those off-the-shelf kits can't. 
And if you have old metal fillings that can be seen every time you talk and laugh, we can replace them with tooth-colored fillings so no one will ever know. 
If you still have questions about what Invisalign can do and whether it's right for you, request an appointment online or call us at 212-688-7722 today.