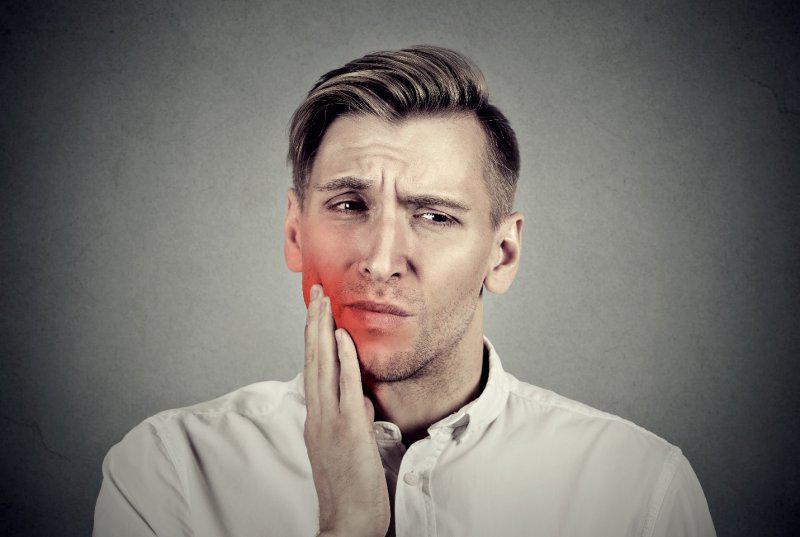 According to dentists across the country, there has been a significant uptick in cracked teeth since the pandemic began. In the beginning, it was not particularly clear what the potential cause of this increase of cracked teeth cases could be, but dentists are starting to think it may be related to the pandemic. If you have cracked teeth in Midtown, keep reading to learn how pandemic stress could be affecting it and what you should do next.
AN INCREASE IN CRACKED TEETH CASES
For a brief period of time, dental offices were required to close their offices in order to reduce the spread of COVID-19, much like all other businesses throughout the country. As a result, they were only able to perform non-elective services, such as emergency dentistry. Once practices reopened after taking necessary precautions, cracked teeth cases started flowing in quite rapidly.
On top of that, more patients were noting similar symptoms, including tooth sensitivity, jaw pain, achiness in the cheeks, and migraines. Considering how uncommon cracked teeth cases were prior to practices reopening, it made dentists all ask the same question: "what's going on?"
HOW PANDEMIC STRESS IS PLAYING A ROLE
One reason dentists believe that more cracked teeth cases are appearing is pandemic-induced stress. Between the number of people losing their jobs, getting sick, or helping family members dealing with both of these serious concerns, it's no surprise that people are feeling more stressed. But what does this have to do with cracked teeth?
Turns out, people tend to grind and clench their teeth far more when they experience high levels of stress. As a result, dentists are doing everything they can to help patients mitigate these concerns before they cause future problems with their oral health. Since managing stress can be a time-consuming process, dentists have been recommending custom-made oral appliances, such as nightguards.
WHAT YOU CAN DO TO PROTECT YOURSELF
One of the best steps you can take for your oral health (outside of at-home oral care and maintaining professional checkups) is considering an oral appliance that acts as a buffer for teeth grinding and clenching. Teeth are incredibly strong, but much like how diamonds can break down other diamonds, the same can occur with enamel. The more teeth grind up against each other, the more they break down over time.
While you should always take the time to manage your stress levels throughout the day, a custom-made oral appliance can give your teeth the protection it needs, especially while you sleep. This is when a majority of grinding and clenching occurs. Furthermore, while over-the-counter products are available, they won't last as long as professionally-made options, which are made from more durable materials and fit far more comfortably.
Whether your teeth are cracked and in need of restorative treatment or wearing down and at higher risk for damage, schedule an appointment with a dentist today to get the help you need!
ABOUT DR. AARONSON AND ASSOCIATES
The dentists at Dr. Aaronson and Associates hold decades of combined experience amongst themselves, ensuring that your preventive dentistry is truly comprehensive in every way possible. Whether you want to address your chronic teeth grinding and clenching or restore your cracked teeth, they can help! To schedule an appointment, you can contact them through their website.