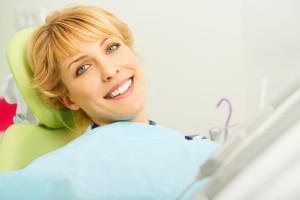 Welcome to our practice blog! Dr. Theodore Aaronson, your dentist in the 10022 area, desires to communicate the information necessary to make your dental experience comfortable and well-educated. Along with Dr. Daniel Moezinia and Dr. Sara Menashehoff, Dr. Aaronson and his support staff provide the latest in preventive, restorative and cosmetic dental services for the entire family.
PREVENTION IS BEST
At Dr. Aaronson and Associates, our goal is the brightest, healthiest smile for each and every one of our patients. We believe that when grandma said, "An ounce of prevention is worth a pound of cure," she told the truth! The old adage applies to dental health.
As such, we advise comprehensive dental exams and cleanings every 6 months, checking for decay and gum disease, oral cancer, condition of existing restorations and proper tooth alignment. The dentist assesses bite and looks for tooth grinding or TMJ issues. We also use digital x-rays to check what we can't see with our eyes: roots and bone structure.
A routine exam includes a professional cleaning by one of highly skilled hygienists. She'll gently scale your teeth, removing plaque, tartar and its associated bacteria. She'll also perform periodontal probing to check on the condition of your gums.
SOMETIMES RESTORATION IS NECESSARY
Your New York, NY dentists understand that oral health problems happen even in the best of circumstances. So, Dr. Aaronson's team is fully qualified to execute the simplest to the most complex of treatment plans. Their restorative services include:
Tooth-colored fillings
Crowns and bridgework
MIdtown, NY dental implants
Dentures
Gum disease treatment with traditional tooth scaling and root planing or soft-tissue laser dentistry (BIOLASE)
Root canal therapy
Quality materials and the combined expertise of your 10022 dentists ensure the right treatment at the right time for a smile that's healthy and attractive, too. The professional team welcomes patient input in all phases of their dental treatment and works to ensure patient comfort at all times.
COSMETIC DENTISTRY DELIVERS YOUR PERFECT SMILE
Optimal oral health is our ultimate goal at Dr. Aaronson and Associates. However, your Midtown, NY cosmetic dentist understands that a good looking smile helps self-confidence and leaves a great interpersonal impression.
So, Dr. Aaronson and his team possess a highly expert cosmetic dentistry skill set. If you'd like to see changes in your tooth alignment, color or shape, a cosmetic dentistry consultation will deliver the plan you need for a great smile.
Our cosmetic dentistry services include:
Zoom! In-office and at-home professional teeth whitening
Invisalign clear aligners for mild to moderate orthodontic correction
Porcelain veneers to cover dark stains and enamel defects
WHAT CAN WE DO FOR YOU?
Please take advantage of all the wonderful features included on our website. Stay tuned to our blog for more informative articles. If you have questions or concerns regarding your dental care, please contact our office, and we will be happy to address them or to arrange a convenient appointment time.