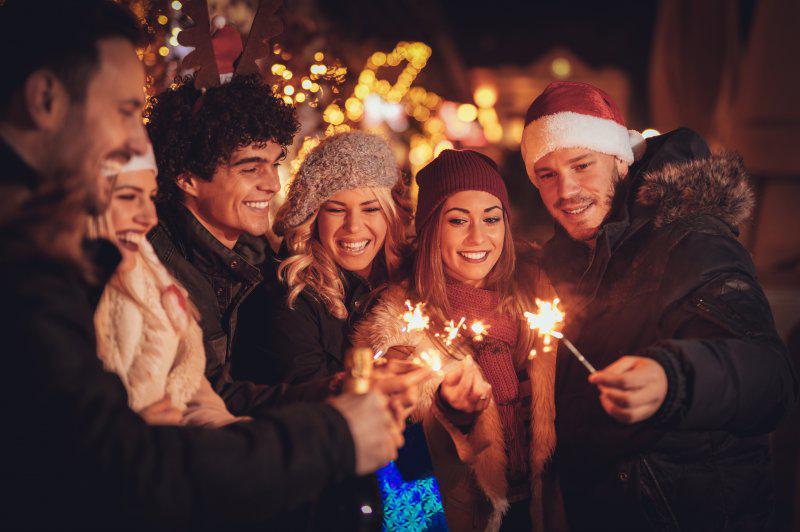 As the current year comes to a close, you're tying-up any loose ends and making preparations to kick-off the next 12 months. Your local dentist says that among your list of priorities should be to achieve the best oral health possible. Thus, you'll be able to have a new year, new you in Midtown East. Read on to find out how to make this happen!
A RESOLUTION FOR EXCELLENT ORAL HEALTH
It's common to make a series of resolutions at the start of a new year. For many people, these goals may include things like saving more money, weight loss and traveling. While each of these would be great accomplishments, achieving excellent oral health should definitely be part of the conversation.
Here are some reasons why:
The Big Picture – Your mouth is considered to be the window to your body's overall wellness. That's because its health plays a vital role in maintaining homeostasis throughout your body. For example, maintaining healthy gums is a way to help prevent such illnesses as pancreatic cancer, oral cancer and Alzheimer's disease.
It Saves You Money – When you visit your dentist for preventive care, you are automatically getting more value for the money you invest in your dental health insurance. That's because these visits are free and allow your dentist to identify and correct any problems early, which saves you money in the long-run.
Creates a Better Smile – Being more proactive about your oral health also contributes to you achieving a beautiful smile. Simple activities like practicing excellent oral hygiene, monitoring your sugar intake and receiving care for any smile blemishes, will leave you with a revamped set of ivories!
WHY NOW IS THE TIME
Studies show that only 2.8% of insured American adults will maximize their dental insurance by the end of the year. One of the main contributors to leaving money on the table is not maintaining preventive care visits.
Therefore, this is a great time to take advantage of the opportunity to be examined by your dentist. Then, if you need some extended care, you don't have to fret because the new year is just around the corner, which means your dental insurance benefits will likely renew.
A NEW START
One of the most encouraging aspects of a new year is that it gives you a chance to make corrections in areas you may have lacked in previously. If your maintenance of your oral health hasn't been stellar this year, there is no need to worry.
As the year ends and a new one begins, you have a clean slate and an opportunity for a "new you" with help from your dentist in Midtown East!
About the Author
Dr. Theodore Aaronson earned his dental degree from New York University's College of Dentistry. He has since gone on to provide over 40 years of expert and compassionate care. A highly respected dentist, Dr. Aaronson has appeared on several local television programs sharing his knowledge, such as Fox News Channel's Weekend Healthwatch and Good Morning New York. He helps patients live their lives to the fullest by providing top-notch dental care at his private practice, and he can be reached for more information through his website.