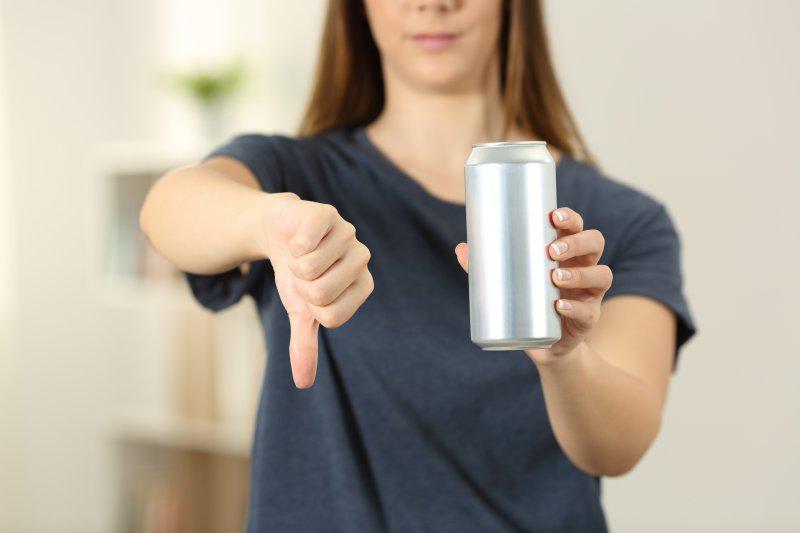 Financial reports show that the energy drink market has grown to over $10 billion. While the many options offered claim to give customers a little jolt of energy to get them through the day, are there some harmful side effects that can impact their oral health? Your family dentist in Midtown East explains the downside of consuming such products, along with providing some suggestions for lessening the impact.
THE POTENTIAL PROBLEMS OF ENERGY DRINKS
Although the consumption of energy drinks has gained popularity, tests show the beverages tend to be highly acidic, with an average pH (potential hydrogen) level of less than '4.' To put this into perspective, a pH of '7' is considered to be neutral, with the lower pH levels representing higher amounts of corrosive acid.
Because energy drinks have a lower pH level, they can contribute to the erosion of your enamel over time. This is significant because the latter – as the hard, protective layer of your teeth – is the last line of defense between food and bacteria and the sensitive inner parts of your teeth.
HOW TO LESSEN THE HARMFUL EFFECTS
The following are some tips for decreasing the negative side effects of consuming energy drinks:
Use a straw to drink with, being careful to position it at the back of the mouth to avoid contact with your teeth.
Saturate your mouth with water after consuming an energy drink to wash away some of the residue.
Limit the number of energy drinks you consume.
ORAL HYGIENE TIPS
Another way to decrease enamel wear is to practice excellent oral hygiene. Be sure, though, to wait around 30 minutes to brush or floss your teeth after consuming an energy drink. That's because the acidic compounds can leave your teeth in a weakened state; therefore, performing oral hygiene with haste could damage your enamel.
If you have a tendency to drink energy beverages throughout the day, then it's also a good idea to increase the number of times you perform oral hygiene to limit the negative effects.
KEEP YOUR DENTIST INFORMED
It's vital to your oral health that, if you consume energy drinks on a regular basis, you maintain preventive care visits so your oral health can be monitored. While there, you should also let the dental hygienist and dentist know about your habits so that the professionals can always provide the most effective forms of care and treatment possible.
To schedule an appointment to have your mouth, teeth and gums examined and to receive a professional cleaning, contact your dentist in Midtown East today.
About the Author
For over 45 years, Dr. Theodore Aaronson has provided top-notch dental care. A graduate of New York University's College of Dentistry, he is considered to be an authority who has frequently been called upon to share his expertise through several local and regional media outlets. Dr. Aaronson helps patients maintain healthy and strong teeth by providing preventive care at his private practice, and he can be reached for more information through his website.